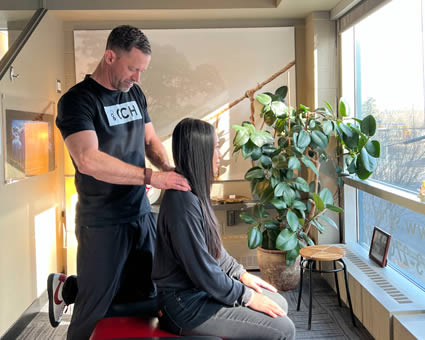 Chiropractic care
As chiropractors, we focus on the natural well-being and optimal health of our patients. We treat your whole body naturally and holistically. Chiropractic works with your musculoskeletal and nervous systems, and how they impact your health.
The central nervous system controls every function in your body. Any restriction in the spine can create a breakdown in the communication channel between the spine and your brain. If misaligned, your spine can't move the way it's supposed to, causing pain, dysfunction, and discomfort.
NEW PATIENTS

What we do
Our job at Calgary Centre for Health is to identify dysfunction in the muscles, joints, and nervous system and then correct it. Chiropractic provides the tools to determine what's wrong, how to correct it, and how to keep it from happening again.
To restore proper motion to the joint, we use a variety of different methods and techniques. We have many highly-effective approaches to improve spinal biomechanics and reduce nervous system interference.
You're unique, so your care should be too. Some techniques we may use include:
Diversified
Gonstead
Thompson Terminal Point
Palmer Package
Activator®
Extremity adjusting
Active Release Technique (ART)
Graston Technique®
Drop table
Other therapies we find useful are Shockwave and Cold Laser therapy. Adjunctive services include massage therapy, acupuncture, athletic therapy, reiki, Traditional Chinese Medicine, and exercise recommendations.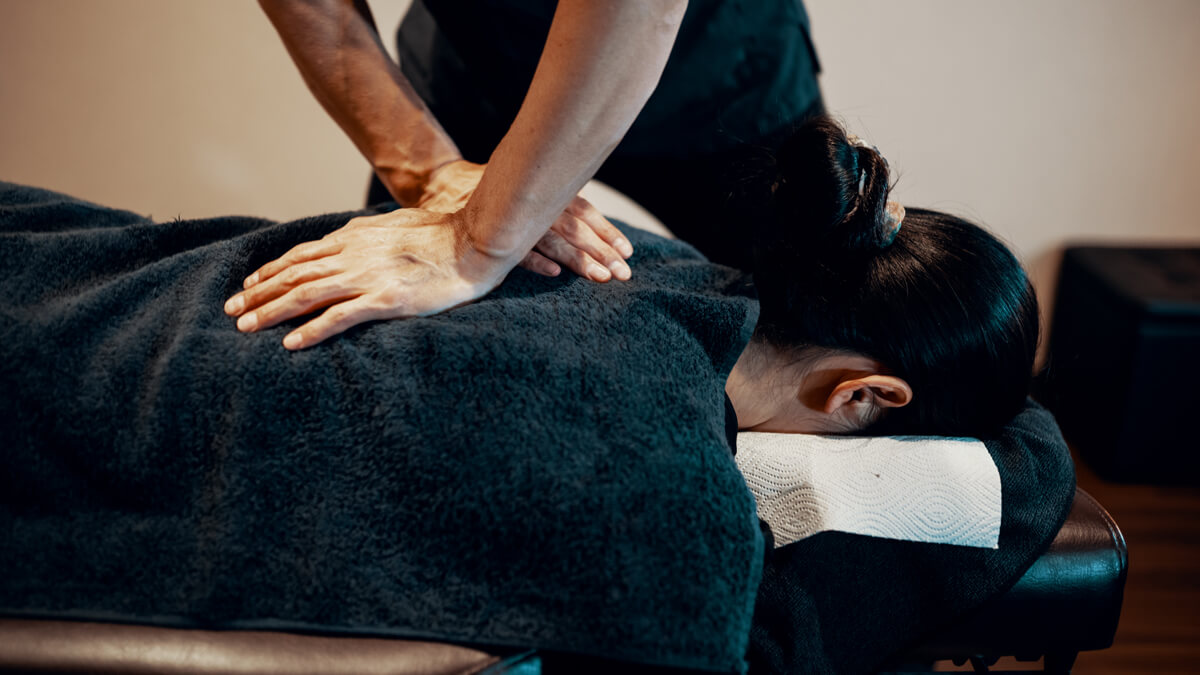 What to expect
When you come to our practice, you'll have a one-on-one chat with the doctor to discuss symptoms, circumstances that may have contributed to the problem, your health needs, and the goals you hope to achieve. The most common complaints are back pain, neck pain, headaches, injuries, and stress.
After your physical exam and tests, we create a treatment plan to address your issues, relieve your pain, and get you back to doing what you love to do.
Using a combination of our services in the clinic, including chiropractic adjustment, soft tissue therapy, and other options, and with a collaborative effort between our clinicians, we strive to get the best results for our patients.
If you prefer to be adjusted in a particular way, let us know. Our goal is for you to relax, find some relief, and fully benefit from your chiropractic care.
Contact us to schedule
Discover how we can help you achieve better health and wellness. Contact our clinic today to book an appointment.
CONTACT US
---