Meet the team at Calgary Centre for Health
Dr. Brad Kane – Chiropractor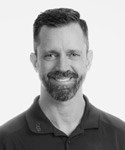 Dr. Kane was born and raised in Calgary, Alberta. He attended the University of Calgary where he earned his B.Sc. Dr. Kane spent the next four years in San Jose, California where he attended Palmer West, earning a Doctorate in Chiropractic. Dr. Kane is a certified Active Release Technique (ART) provider, Titleist Performance Institute (TPI) Medical Professional, and a Level 2 Crossfit Trainer (CF-L2). Dr. Kane provides chiropractic care to world-class professional, amateur, armchair athletes, and people of all ages in need of better health and function. Dr. Kane is also the President of the Alberta College and Association of Chiropractors. He continues to be involved in CrossFit, triathlon, mountain bike racing, golf, and fitness.
Dr. Blaine Bugg – Chiropractor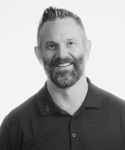 Dr. Blaine Bugg was born in Lethbridge, Alberta and raised in Sylvan Lake, Alberta. He studied for three years as an undergraduate of Anatomy and Physiology at Red Deer College. In 1993 he dedicated the next four years to Palmer College of Chiropractic – West in California and attained his Doctorate Degree in Chiropractic. Dr. Bugg joined the team at CCH in August 1996.
Dr. Bugg is a fellowship candidate for Chiropractic College of Rehabilitation Sciences, as well as the Coordinator of Chiropractic Services for the Canadian Pro Rodeo Sports Medicine program providing care for Professional Rodeo participants. His interests include hockey, rodeo, volleyball, mountain biking and all sports related activities.
Dr. Chris Green – Chiropractor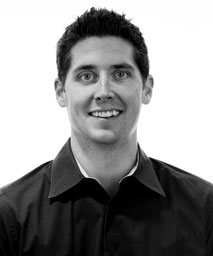 Dr. Green grew up on a farm west of Moose Jaw, Saskatchewan. During childhood he was constantly on the move, attempting to play every sport possible. As a teenager, skiing took up the majority of his free time, making his way to any hill that was big enough to ride down. Upon completion of high school Dr. Green moved to Saskatoon where he completed a Bachelors of Science in Kinesiology. Always having an interest in healthcare, Dr. Green spent the next four years completing his Doctorate of Chiropractic in Toronto, Ontario at Canadian Memorial Chiropractic College. Now back in Calgary, Dr. Green is happy to have the mountains in his backyard and is eager to provide exceptional health care and wellness to the public.
Dr. Lisa Baldwin – Doctor of Traditional Chinese Medicine and Acupuncture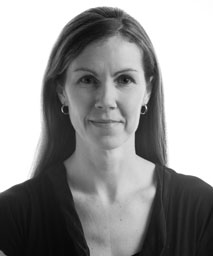 Dr. Lisa Baldwin R.Ac., T.C.M.D., FABORM, was born in Kingston, Ontario and has been a Calgarian from the age of two. Her professional background includes years of study and training at the Alberta College of Acupuncture and Traditional Chinese Medicine. She has completing internships in China at the Beijing Academy of Traditional Chinese Medicine and in Sri Lanka at the Open University Teaching Hospital in Colombo. In addition, she has an Alberta Provincial License to practice Traditional Chinese Medicine incorporating acupuncture and Chinese herbal medicine into her practice.
Personal achievements have been made through her passion to travel. She credits her ability to relate and adapt to the four and a half years of independent travel across the globe.
Lisa's goal is to offer Chinese Medicine on both a holistic and therapeutic level. She is competent in all areas, and specializes in gynaecology, infertility, digestive disturbances, sleep disorders, mental health, anxiety and pain disorders. Lisa values compassion and integrity. She aims to provide the appropriate treatment to meet individual needs and to promote optimum health and well-being.
Patty Sage – Team Lead and Reiki Practitioner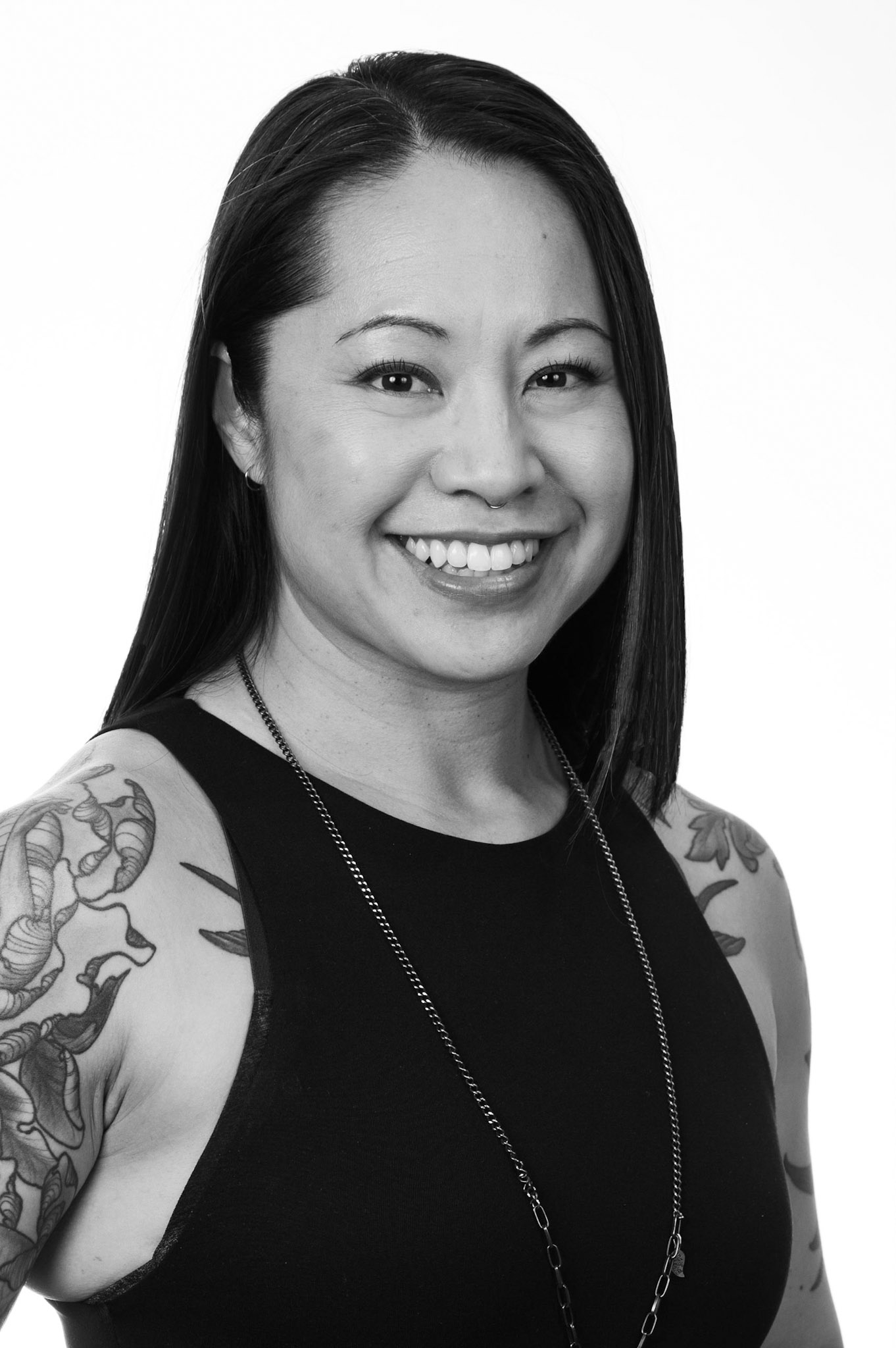 Patty hails from an international upbringing and diverse background, with experience in a multitude of alternative healing modalities and practices. Patty is a Usui Reiki Master who graduated from Simon Fraser University in 2006 with a Bachelor of Business Administration, Marketing, and minored in Music at the University of Calgary. In a former life, she had an extensive corporate marketing career working for companies such as Forbes Digital and WestJet.
Today, she seeks to support those along the healing path with an emphasis on honouring each individual's growth and journey. When she finds free time, you can find her at CrossFit, boxing or playing the cello.
Hannah Scallion – Chiropractic Assistant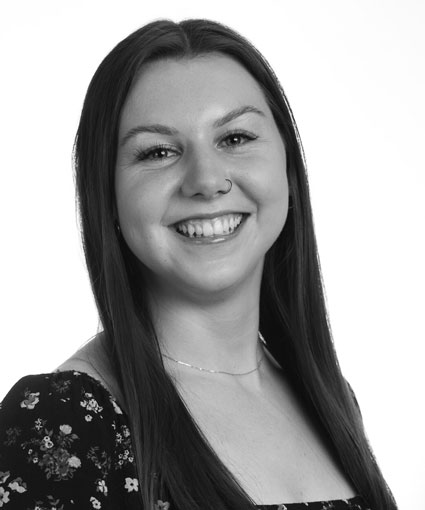 Hannah grew up in Halifax, Nova Scotia, and graduated from Acadia University in 2021 with a Bachelor of Kinesiology. As a strong advocate for preventative healthcare, Hannah values a positive patient experience which supports their holistic healing and lifelong health goals. Seeing patients feeling uplifted, at ease and empowered inspires Hannah to expand her knowledge and growth in the field of healthcare. She loves connecting with our patients at CCH and is here to support with a smile!
In her free time, Hannah enjoys the outdoors where you can find her hiking, swimming and running.
Nicole Gibbons-Harris – Chiropractic Assistant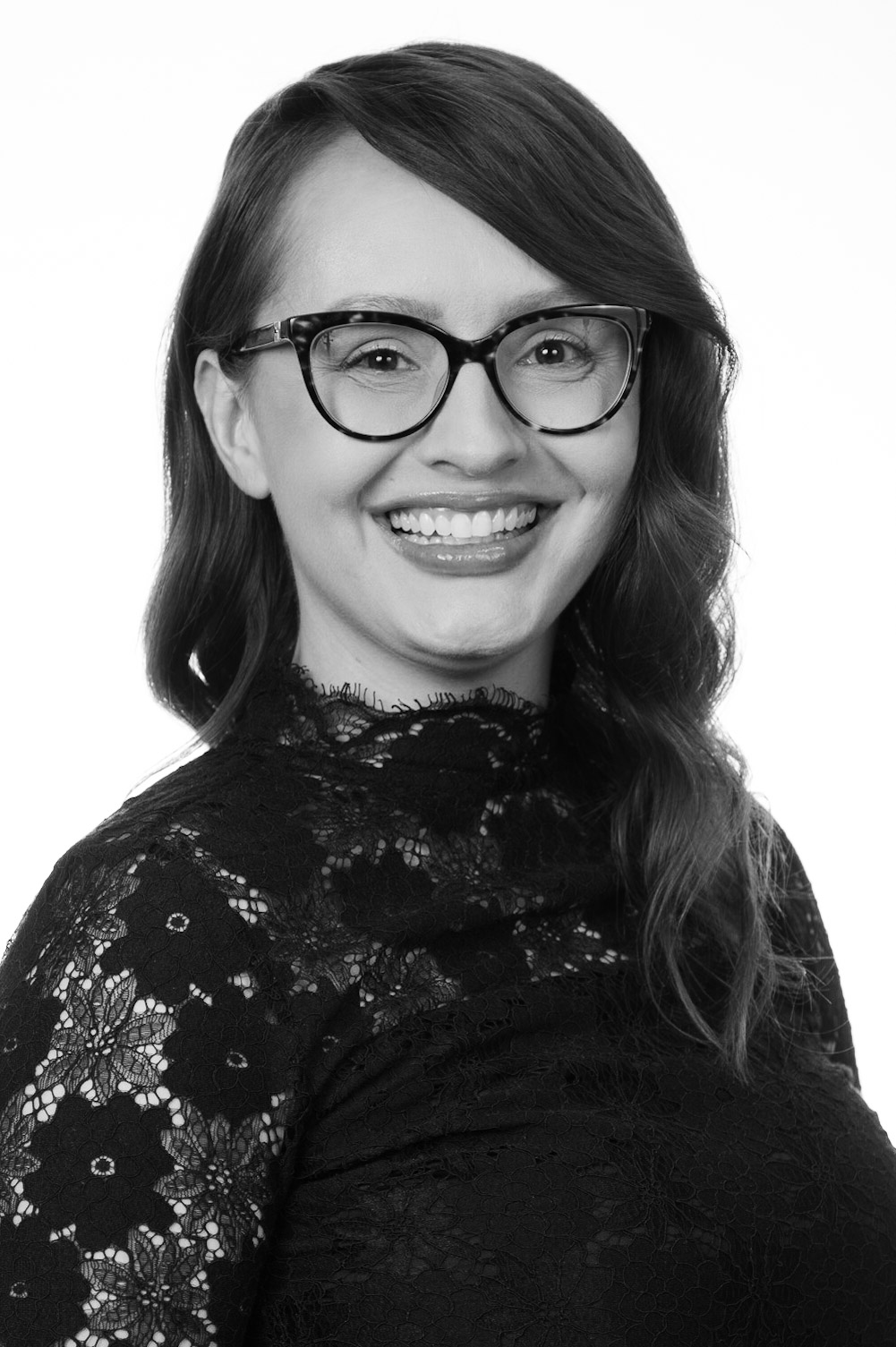 Nicole grew up in the Niagara Region, Ontario, and has been local to the Calgary area for several years. Her educational background encompasses the patient experience from both a "front of the house" and clinical practitioner aspect, having completed her Medical Office Assistant Diploma from Robertson College, and graduating as a Registered Massage Therapist from the Canadian Institute of Traditional Chinese Medicine and Massage School.
Nicole is passionate about supporting our patients at CCH who are focused on creating a healthy active lifestyle, at any age. She believes in collaborative healthcare and finds it is most beneficial to the patient by helping them to feel alive and on track to their best.
Doug Gossen – Registered Massage Therapist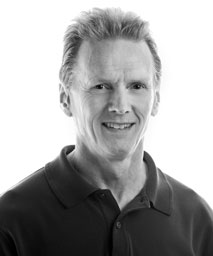 Doug has been a registered massage therapist since 1989 and a member of the CCH team since 1990. He was also an instructor in the massage program at Mount Royal College/University for over 20 years.
Doug's massage training has included courses in Trigger Point Therapy, Myofascial Cupping Therapy, Advanced Release Techniques, Sports massage, Pregnancy and Infant Massage, Aromatherapy, Reflexology and Shiatsu.
Doug was born and raised, along with 7 brothers, in Coaldale, Alberta. Prior to his massage career he worked at radio stations CFGP (Grande Prairie), CKXL, CHFM, KIK-FM, and CKO as an announcer, news director and sports director. His interests include music, movies, kayaking, hiking and snowshoeing.
Stephanie Scott – Registered Massage Therapist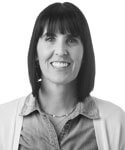 Stephanie grew up in Southeastern Saskatchewan. She moved to Alberta in 1996, taking time off to have two wonderful boys, Eric and Curtis. Stephanie ran her own day home for two years before deciding to become a Massage Therapist. She graduated from Mount Royal College in 2002.
Her goal is to work as a part of your Health Care Team to help you achieve your wellness goals. Stephanie enjoys spending time with her kids and her hobbies include: weight training, roller blading, walking, music, and reading.
Sara Gillis – Registered Massage Therapist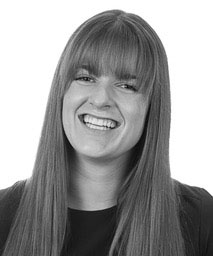 Sara grew up in Lethbridge, Alberta and is new to Calgary. She graduated from her 2200 hour massage therapy program in 2017 from Lethbridge College. She also played volleyball for the Lethbridge College Kodiaks for 2 years. Sara played competitive sports for many years and since graduating college she has coached high school volleyball.
With her sport background it has helped her become the therapeutic massage therapist she is today. Sara has training in Myofascial Cupping Therapy, Relaxation Massage, Gua Sha, and Headache/Migraine relief therapy using the Osteopathic Approach.
Outside of the clinic she enjoys hiking, roller blading, and staying active. Her long term goal is to work with sports teams and individuals to enable both their physical and mental wellness. She is looking forward to applying her knowledge and care to optimize clients wellness and health.
Melissa Ganzer – Registered Massage Therapist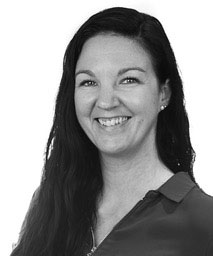 Melissa grew up in Moose Jaw, Saskatchewan.
Her journey into healthcare began with a move to Toronto, ON in 2011 to attend the Canadian College of Massage and Hydrotherapy. After graduation in 2013, she embarked on a continually evolving massage therapy career.
Melissa moved to Calgary in 2017 and is thrilled to be part of a multiple disciplinary clinic that strives to work as team to address your total body health.
Early in her career she continued her education with the Trimesters: prenatal massage therapy course, and has enjoyed working with expecting mothers, supporting their pregnancies with therapeutic treatments.
The world we live in is busy and fast paced. Melissa welcomes you to take a deep breath, and enjoy your moments of self care so you can leave your treatment refreshed and ready to take on the day.
Eryn Young – Certified Athletic Therapist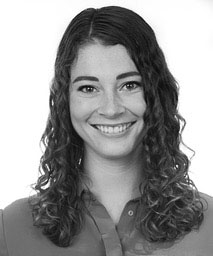 Eryn Tippe was born and raised in Grande Cache, Alberta. She grew up playing hockey, swimming and participating in rodeo. In 2014, she moved to Calgary to attend Mount Royal University for the Bachelor of Health and Physical Education with a master in Athletic Therapy and a minor in Business Administration. She became a Certified Athletic Therapist in July of 2018.
Eryn values education and continues to learn new tricks to add to her toolbox. She has taken Muscle Energy- Pelvis, Hips and Lumbar Spine, Reconditioning Level 1, 7-Step Concussion Protocol and Craniosacral Therapy Level 1. When Eryn is not in the clinic, you can find her on the bench of hockey or lacrosse or on the sidelines of rugby, football, volleyball, or rodeo.
Outside of work, Eryn enjoys taking care of her body by weight lifting and enjoying the outdoors with her boyfriend and dog. She also loves a good book and travelling to new places.
Eryn is very excited be a part of the Calgary Centre for Health's dynamic team and looks forward to working with you to get you back to enjoying the activities you love pain free.
Jessica Tsang – Nurse Practitioner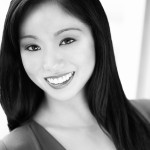 Jessica Tsang is a nurse practitioner who specializes in primary care, pain management and palliative care. She is board-certified in pain management by the American Academy of Procedural Medicine and has been providing pain management interventions since 2017. She is passionate about supporting her patients to pursue their health goals and optimize their quality of life.
---